31 July 2007
Harry Potter and the Deathly Stereotypes
The spoiler is not to let you know whether Harry Potter lives or dies. By now, you probably know it anyway.
No, the real spoiler is to let you know that the last book from the series is not going to try to change anything to the morals imparted on our dear children.
Because JK Rowling and many other people really believes that for something to ends well, it means that we should be married with our teenage sweethearts, have children with them, still be best friend with our childhood best friends and have a secured job, the perfect idealized life - before you get hit in the head with tough life - , sometimes a quest known as the bourgeoisie dream.
I wondered the same question as a
Slate
reviewer who put it nicely in those terms: "Did we really go through all this just to see Harry, Ron, and Hermione take up residence on a cul-de-sac?"
Or rather, did Harry Potter and his friends risk their lives non-stop for 7 years and did so many lovable characters die along the way so that the remaining living ones could just meet on sundays to have brunch all together for the men to talk about Quidditch while the women would talk about babies? Ok, a bit caricatural on my part but the epilogue really gave me this impression.
Maybe Voldemort won after all. His death allowed Harry to live a really cool life: fair, white and square.
--Joelle.
Labels: Bourgeoisie, Harry Potter, Stereotypes
17 July 2007
Abstract
The exhibition date of the installation Abstract on which I worked for the past year is getting close.
I'm flying next Thursday to Japan with Julie to set it up at
Gallery EF
so we can open on the 2nd of August.
Stressful and exciting are the 2 words that have been taking turns in my mind lately. I've been thinking about this project since late 2004/early 2005. It took me then 1 and a half years to find the financial resources to
get started
and then almost another one to develop the 1st version. So now it's a mix of pleasure and frustration.
On top of the help from the Dicream, I got the most precious collaborations from those talented one: Vincent Roudaut who did all the programming, Ailadi Cortelletti who made beautiful drawings and Rupert Huber who did the music.
And while I'm at it, I might as well list all the people who helped me along the way - with a computer or a tripod or a videocamera or a flat or a workplace or advices, contacts, ideas, travelling company.... very Cool people...
Carson Reynolds, Yoshiko Sakuma, Julie Morel, Yugo Minomo, Raphaël Meyer, David Krutten, Philippe Moya Lazaro, Jo Kazuhiro, Tomoko Hayashi, Naomi Hamaguchi and Daï, Alvaro Cassinelli, Dominick Chen, Matt Karau, Stefan Agamanolis, Jocelyne Quélo and la Maison Pop, Christophe Leclerq and Paul Girard and le CITU, Vincent Rioux and Confluences, Izumi and Takeshi Yamaguchi at Gallery Ef.
If you're in Tokyo in August, please come have a look.
--Joëlle
Labels: Abstract, Installation, Interactive, Japan, Tokyo
06 July 2007
For Sale
Last time I went to Japan, I brought back with me beautiful deco objects, that I found either in Tokyo or in Kyoto.
I'm travelling there again in 3 weeks to exhibit an installation.
I will also shop again for striking singular objects and I decided this time to take orders in advance to see if I can make a revenue out of my numerous trips around the world.
Here's a sample of different objects I got last time from amazing handcrafters: very thin porcelain hand-painted sake glass, ceramic cups designed after flower shapes, sake set, glass bottles, worked-metal plates and utensils, dyed textiles to hang on walls or use in the kitchen, genmaicha or hojicha teas... To give you an idea, prices varied for these between 10 euros and 100 euros.
If you're interested in details, let me know: joelle |at| superficiel.org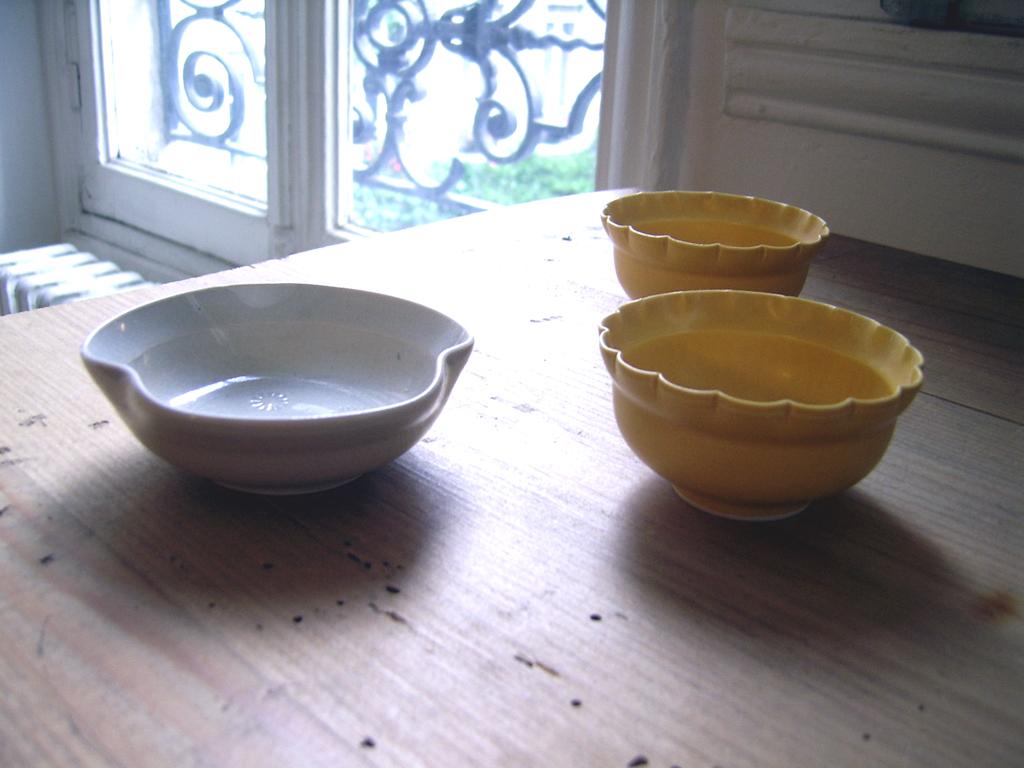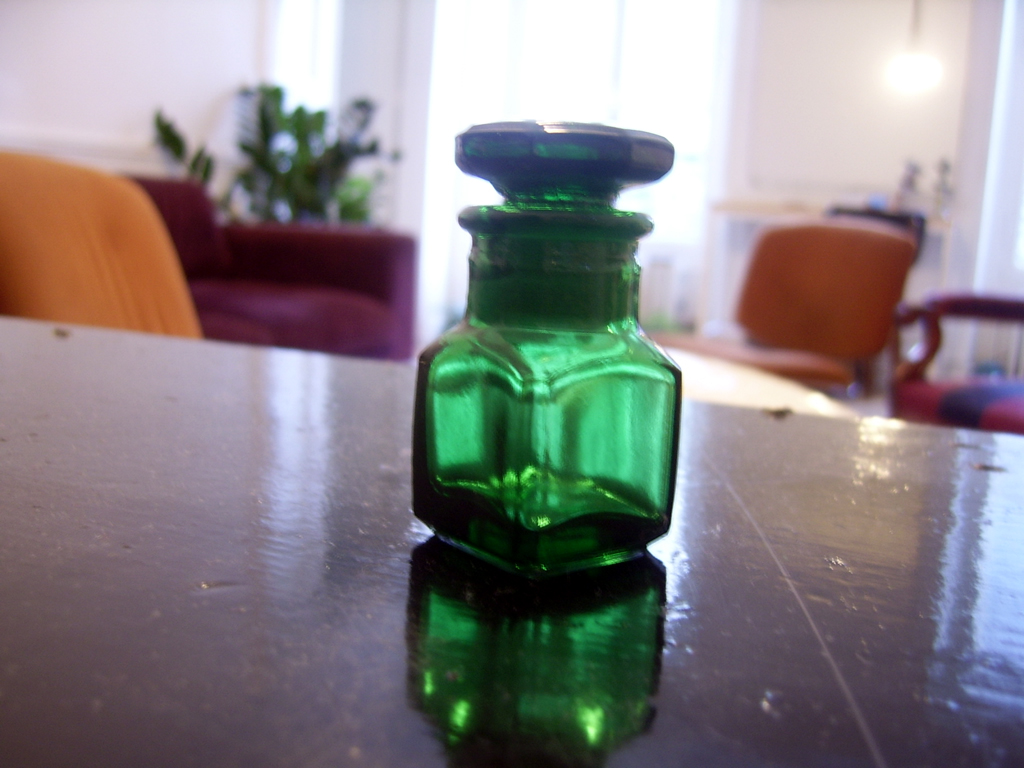 --Joëlle
Labels: Deco, Design, Japan, Sale