29 June 2006
This is a Mac's world
In March 2003, while working at the Media Lab, I got a laptop from the brand new generation of PowerBook G4 Titanium - it was a cute 12'', 867Mhz.
I think I had to replace the battery fairly quickly, maybe one month after I started using it.
Later, another problem started, the screen would stop working, randomly. I would use the computer and then oops, total black screen as it was shut down, except the computer was on..
I never got to send it to repair for that problem until months later (the admin staff never saw it happen) when the DVD drive wouldn't eject a Friends DVD I rented (and of course there was no emergency eject function on the 12''). So, the computer is sent away and returned to me with a new drive. But they didn't fix the screen problem.
Few months later, the plug got dysfunctional and had to be replaced. The screen problem got worse to the point that the screen would not "light up" when started. I had to try few times. I sent it again to repair. And still, they couldn't fix it. Still didn't see the problem happen. I was like somebody must not take me seriously around here.
The lab closed down on January 2005 and I bought the computer back from them for 550 euros. Why?? some would ask - well, with all the problems, I still needed a laptop - and I didn't want to buy a new one right away. So in the meantime, I kept this one. But of course not without purchasing yet again a new battery.
A year and a half later, I probably have to try starting my computer 5 to 6 times on average (up to 10/11 once or twice) before I can get the screen. A friend recommend a good repair service near Paris, quick, with honest prices and friendly.
Went there this morning. In about half an hour, the guy figured out that it was the memory stick (the 256mb original one) that was causing the problem. It was faulted.
So it made me think that out of the original PowerBook I got, within 3 years I had to replace: the battery (twice), the DVD drive, the plug and now the memory stick. Basically, I got the crapiest computer that came out of their factory ever.
Cos believe me, I do take care of my stuff - it's not like I took the computer with me on a merry-go-round and crashed it under a wooden horse.
So now I'm thinking next year I'll need a new laptop for sure. But I'm wondering how Apple with its super crap iMovie/iLife whatever software, its iTunes proprietary music formats, its "mug me I have an iPod" campaigns, its "my designs will always be better than your user-experiences" statements is going to convince me to get on board with the MacBook pro. I mean, haven't they realised that at this stage it's because Windows is worse and not because they're better that they can get on like that?

-- Joëlle.

28 June 2006
The force of the typography
Many forces are with us these days, so let's enjoy it while it lasts. If you're in Amsterdam this week, don't miss the exhibition at
De Ateliers
of the students' works from the Arnhem
Werkplaats Typographie
. Because among the students you have my super talented friend Enrico Bravi. It's on Friday, the 30th (12am - 7pm).
-- Joëlle.
25 June 2006
La force de l'illustration
In the massive exhibition
"La Force de l'Art"
, that just ended at Le Grand Palais in Paris, you could embrace in 15 differently curated displays the contemporary creation in France. Destined to become a regular event (like the Whitney biennale in NY), it's meant to introduce or re-introduce the French public with "its" art. Apparently, it's mostly about paintings, sculptures and installations. There was a pinch of photography and video. Nothing new media or interactive. Some of the installations were refreshing and playful. And in general, with the sculptures, they were much more compelling than the paintings. My favorite curations were Dominique Marchès'
"Neuf à 12"
, Nathalie Ergino's
"Glissades"
and Xavier Veilhan's
"Le Baron de Triqueti"
. Yet, my real discovery happened in a somewhat curiously but thankfully misplaced section on
graphic design
curated by Catherine de Smet. Apart from the video stuff I'm more familiar with (with Gondry and Fleix creations for instance) and the M/M liquid floral design you see everywhere, a whole wall was hanged with CDs, books and Magazine covers whose publishing houses I never heard of.
One of them,
"De Vive Voix"
, publishes audio CD's about history, science and litterature. So you can learn about galaxies, the goulag or hear actors read Maupassant texts about chance or hunting. Each CD cover is designed by the illustrator
Paul Cox
who also illustrates books for children and paints. Each design is clever, witty and right to the point. I bought a CD on cosmology at the bookstore, mainly for the design and hopefully about the content as well that I look forward to hear.
Here are some of my favorite covers: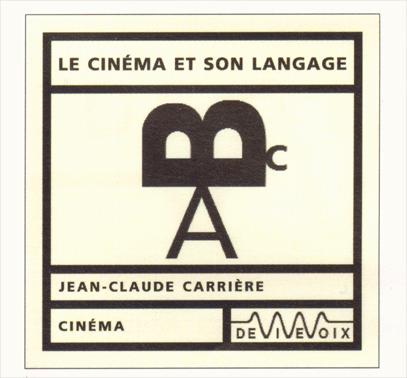 -- Joëlle
18 June 2006
When I'm 64
What happens when you wrote a masterpiece at 25 about when you're 64 and you actually get there?
When you think about it, it feels like when you listen to a Beatles song: always the same vertigo that takes you between an intense sensation of a tragedy happening and a bellyache of growing excitment and pleasure.
Well, dunno if the cottage in the Isle of Wight is rented, but I bet Macca is getting at least thousands of "Valentine, birthday greetings, bottle of wine". He deserves it. I'm just grateful for the music and in particular that bridge in A Day In The Life.
So yeah, happy birthday.

-- Joëlle.

16 June 2006
Cut Out
I'm finally done with the video "I Want You (But I Can't)" that had to be ready in time for the
exhibition "Ithyphallique"
that took place last week at the Cinema Le Barbizon in Paris.
When Stéphane offered me to participate to the project last November, I had no idea I would spend the month of May almost reclused from the society in order to finish the montage (worse part of all, curse of all curses). Now that it's over, the pain is forgotten and all I remember is the fun going back in time and through the lists of movies I was compiling in my teenage years, the pleasure to see all those movies again, and the excitement of selecting the sequences and the music.
This collage
shows movies that have fixated in my adolescence the image of the ideal man and have conditioned my desire and libido.
I think my selections managed to be quite truthful to the teenage girl I was but for various reasons (sources, costs, duration of video, narration..), some sequences were dropped or some movies were just not in the "priority list".
So as a late addition, here's a mention of performances I chose to cut out:
Gregory Peck in Duel in the Sun or in Roman Holidays
No Gregory Peck in my final collage which means it's definitely faulted - but it couldn't be perfect right?
James Stewart in The Shop Around the Corner or in It's a Wonderful Life
I think there's no James Stewart because he touches me more than he is really sexy - but he's surely in my imaginary world of cool people.
Gary Cooper in The Fountainhead
Can't remember when I saw the movie the 1st time. I was maybe 14, 15. I got into Frank Lloyd Wright right after. And into Individualism. Apparently the book is much more aggressive.
Cary Grant in Notorious
Really this one is because I couldn't fit it in. I had no time left. But boy, do I love him in this movie.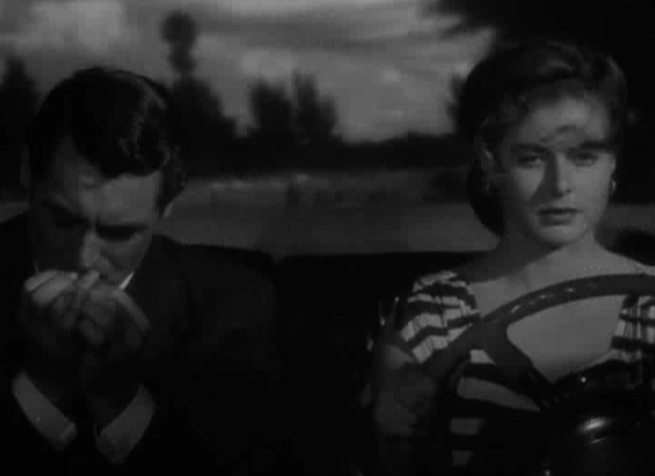 Sam Shepard in The Right Stuff
This one also almost made the cut. Chuck Yeager and the wall of sound? Yeah, baby.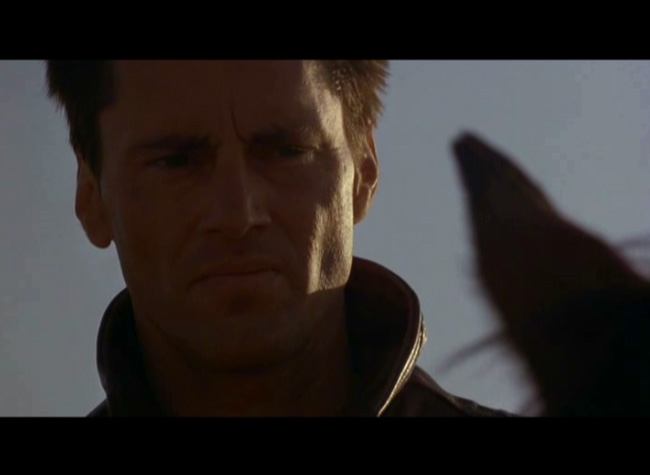 Tom Courtenay in King and Country
The DVD is out of stock - one of the best anti-war movie ever.
Dennis Quaid in Flesh and Bones
Huge on-screen chemistry with his partner and wife at the time, Meg Ryan.
Fred Astaire in The Bandwagon
This one was a tough one. I had to reduce the video's duration and had to make a sorry choice between Astaire in Top Hat and Astaire in The Bandwagon. Talk about *the* impossible choice. Top Hat is not a masterpiece which The Bandwagon is but the Top Hat scene I selected simply fitted better with the rest of the movie.
Michael Keaton in Batman Returns
Encoding problem. The only one.
Jean-Pierre Cassel in L'Ours et la Poupée
Poor quality of source.
The Beatles (more specifically George Harrison) in A Hard Day's Night
I used their music instead of their image, the message is almost the same.
Christopher Walken in The Deer Hunter, Stewart Granger in Scaramouche, Frank Sinatra in Pal Joey, Matt Dillon in Drugstore Cowboy
Ran out of time to process the movies
- More performances from my early list:
Henry Fonda in 12 Angry Men
Hugh Grant in Maurice
Dennis Quaid in The Right Stuff
Christopher Walken in King of New-York
John Cassavetes in Love Streams
Daniel Day-Lewis in My Beautiful Laundrette
Stewart Granger in Moonfleet
Steve McQueen in The Magnificent Seven
Yul Brynner in The King and I
James Spader in Sex, Lies and Videotape
David Niven in A Matter of Life and Death
- Actors who made it to the final collage but not in these movies:
Errol Flynn in Gentleman Jim
Harrison Ford in Working Girl
Matthew Broderick in Ferris Bueller's Day Off and in Torch Song Trilogy
Gary Oldman in Dracula
Peter O'Toole in How To Steal A Million
Clark Gable in It Happened One Night
Pierre Fresnay in La Grande Illusion
-- Joëlle